This Week's Pooch: Duncan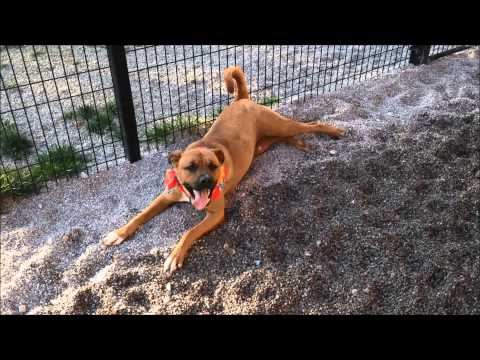 Duncan is a big goof! He is a very happy and outgoing boy! This cutie appears to be housebroken and would benefit from basic obedience classes. He already knows sit and down, and will come when called. Duncan loves other dogs, but he will need a tolerant playmate due to his active play style. For the same reason, we recommend a home with children 8 or older.

Goofball
I'm a fun-loving, happy-all-the-time, glass-is-half-full kind of dog looking for someone who loves to laugh and play around. Must have a great sense of humor and a bunch of tennis balls.

Shelter Favorite
I've been waiting longer than the rest for a real home! Shelter Favorites have been at the shelter more than 30 days. Half-Price Adoption Fee!
Details
Kennel: 1124
ID: 62280
Location: REAL LIFE
Age: 1.0 Year
Breed: Large Mix Breed (Mix)
Adult Size: Large
Weight: 63.5 lbs
Sex: Male (Neutered)
Cost: $ 73
Are you interested in...
Adopting Duncan?
Visit our Adoption Information website for an Adoption Application or email our Adoption Contact.
Sponsoring Duncan?
Visit our Friends of the Shelter website for more information.